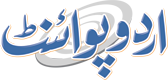 CM Felicitates JST For Winning World Junior Squash Championship
Sumaira FH Published August 22, 2016 | 10:30 PM
PESHAWAR, (UrduPoint / Pakistan Point News - 20th August, 2016) : Chief Minister Khyber Pakhtunkhwa, Pervez Khattak has congratulated the members of the Junior Squash Team (JST) for winning the world junior squash championship. In a message of felicitation, the Chief Minister congratulated all including the management and coach of the team for winning back the championship and regaining a title which we lost in the past.
The Chief Minister said that the win will create an appropriate environment for our young and budding players to strive hard and gain the glory again that was associated with the Pakistani Squash Game.
He said he was pleased that again the title was regained by the Pakistani players for they deserve all appreciation. He hoped that the squash players would do more to gain and earn good name for their country and nation. The members of the World Junior Squash Team included Manager Qamar Zaman and Coach Amjad Khan and players Ahsan Ayaz and Abbas Shaukat.