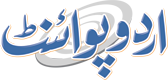 CM To Formally Inaugurate Construction Work On Swat Expressway On Aug 23
Fahad Shabbir (@FahadShabbir) Published August 10, 2016 | 11:55 PM
PESHAWAR, (UrduPoint / Pakistan Point News - 10th August, 2016) : Chief Minister Khyber Pakhtunkhwa Pervez Khattak has said that he would formally inaugurate construction work on the Swat Expressway simultaneously from Kernal Sher Khan Interchange on M1 and from Malakand side on August 23 next.
The current and next month are very much important wherein the province would see different schemes to be launched by his government, he added. He was presiding over a high level meeting to shape up the developmental strategy of the province here on Wednesday.
Provincial government has different packages for three different zones of the province. The meeting was told that in the northern zone, there would be small and medium hydel power generation projects and projects in other sectors while for the central part there would be different packages of developmental schemes in different sectors.
These projects included in rail and road, communication, infrastructure development, hydel power generation, housing, irrigation, oil refinery, cement industry and expansion and setting up of small, medium and big industrial units in different industrial zones of the province.
The Chief Minister directed to finalize the procedural requirements to properly execute the developmental strategy in the province.
Provincial government has its own resources and would also attract foreign investors for its mega projects in the province. Pervez Khattak said that the province of Khyber Pakhtunkhwa had potential advantages and different regions have different advantages therefore the government strategy should stay focused on these advantages.
Hopefully the development strategy evolved by his government would enhance industrialization and generate jobs for the jobless in the province, he added. Chief Minister said that his government has the plan for the exploitation of resources of the province for the benefit of people which he added would lead to the overall development of the province.
The ultimate goal is to widen the resource base of the province making it to stand on its own feet and the resources generated thus could be spent on the development and welfare of the people, he added. The meeting was attended by provincial minister energy Muhammad Atif Khan, Secretary Energy & Power, Secretary Finance, Secretary P&D, Secretary Mines & Mineral, Sahibzada Saeed Head SSU and other relevant officials of the provincial government.
The meeting discussed the procedural requirements and other prerequisites to put the execution of the government's developmental strategy on ground.