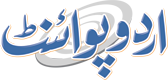 Commissioner Issues Her WhatsApp Number For Students
Fahad Shabbir (@FahadShabbir) Published April 28, 2023 | 10:00 PM
Divisional Commissioner/Chairperson Board of Intermediate and Secondary Education (BISE) Faisalabad Silwat Saeed has issued her WhatsApp number 0304-0920054 for students
FAISALABAD, (UrduPoint / Pakistan Point News - 28th Apr, 2023 ) :Divisional Commissioner/Chairperson board of Intermediate and Secondary education (BISE) Faisalabad Silwat Saeed has issued her WhatsApp number 0304-0920054 for students.
In a statement on Friday, she said that the student could send whatsapp message about their issues or problems regarding examination.
In case of any issue like interference of irrelevant person at examination center or poor seating arrangements for the student or irrelevant attitude of supervisory staff, the students and their parents, guardians or attendants could submit their complaints on WhatsApp number and prompt action would be taken for redressal of the same.
She further said that use of mobile phones was strictly prohibited within the limits of examination for all including supervisory staff. Therefore, on complaints about use of mobile phones by supervisory staff in some examination centers, strict departmental action was started in order to stop such habit in future.
She also made it clear that zero tolerance policy would be adopted against violation of rules and regulations at examination centers so that the exams could be held under complete fair and transparent manner.