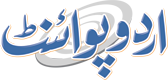 Commissioner Larkana Chairs Meeting To Review Chehlum Security
Umer Jamshaid Published August 31, 2023 | 10:41 PM
Commissioner Larkana Division Ghanwar Ali Leghari Thursday said that full-proof security arrangements should be made during Chehlum and the security of the mourning processions should be ensured in any case
LARKANA, (UrduPoint / Pakistan Point News - 31st Aug, 2023 ) :Commissioner Larkana Division Ghanwar Ali Leghari Thursday said that full-proof security arrangements should be made during Chehlum and the security of the mourning processions should be ensured in any case.
This he said while presiding over a high level meeting held at committee room of his office, on Thursday, regarding law & order and security arrangements for Chehlum of Hazrat Imam Hussain (RA) falling on September 01, 2023.
Commissioner directed the Deputy Commissioners, SSPs, and other officials concerned of various departments to complete the arrangements for the Chehlum so that the mourners could be provided clean and secure environment.
He said that all the available resources would be utilized to maintain peace during Chehlum of Hazrat Imam Hussain (RA) and no one would be allowed to disturb the peace of the division at all costs.
He also said that security would be strict in these days, in this regard; Police officers along with Rangers officials will increase the patrolling to face any untoward incident.
Commissioner said that strict steps would be taken against the terrorists and anti-social elements besides making the Traffic system better. Police parties will stay on alert during the process while the security measures must be taken in the Imambargah's, Maderssas, mosques and Majlis places, he directed the police officers.
Leghari also asked DC's that they should be punctual to the Municipal authorities and TMA officials to make better the cleanliness, light system, and drainage system in the cities and towns and villages, and wires of electricity would be up and also punctual to the SSGC officers for making better the leakage pipeline as none any incident occurs by leakage in the gas pipelines, he added.
He said that the Code of Conduct and Loudspeaker Act given by the government should be implemented at any cost.
Apart from this, control rooms should also be set up in the deputy commissioner's office and the assistant commissioner's office at the taluka level to work 24 hours a day.
He said that patrolling should be increased on internal and external roads and we should all work together as a team so that Chehlum procesion passes smoothly.
Commissioner also directed health officers including MS's and DHO's to be punctual during Chehlum and medicine will be made available for provision of the first aid to the Azadars, and increase the ambulance patrolling, Taluka Hospitals, Basic Health Units and Dispensary staff must be present and alert during the Chehlum for 24 hours regularly, he added.
He also directed the Deputy Commissioners will hold meetings in the Taluka's with NGO's, Scouts, Saints, Ulema's and others to take steps to make peace and tranquility in the area.
On this occasion, all the stakeholders assured their full cooperation.
In the meeting DIG Police Larkana Range Abdul Hameed Khoso, Wing Commander Shahbaz Rangers Larkana, Deputy Commissioner Larkana, SSP Larkana, while Deputy Commissioners and SSP's of Shikarpur, Jacobabad, Kashmore-Kandkot, Kamber-Shahdadkot participated in the meeting through video link. Besides, Mayor LMC Ali Anwar Nawaz Lohar, Chairman District Council Larkana Aijaz Ali Leghari, officers of various departments attended the meeting.