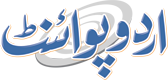 COMSATS Must Work Hard To Be A Part Of 500 World Top Universities:
Rana Tanvir
Fahad Shabbir (@FahadShabbir) Published August 08, 2016 | 07:44 PM
ISLAMABAD, (UrduPoint / Pakistan Point News - 8th August, 2016) : Federal Minister for Science & Technology, Rana Tanveer Hussain on Monday directed the CIIT management to pay full attention to the cause of improving varsity's ranking not only in HEC but also in the world top 500 universities.
Chairing a meeting with the delegation of CIIT, he said it has been ranked among top 10 best universities in Pakistan by HEC, but my vision as the Chancellor of COMSATS is to bring it within top 500 universities of the world.
The delegation from CIIT headed by Dr. Zaidi, Rector CIIT gave a detailed review of the institution performance since its inception in 2000 up till now to the federal minister. The performance indicators showed an overall satisfactory report.
On the other hand the Rector CIIT discussed some issues at hand and asked for a favorable support from the Ministry of Science & Technology as well as from the Government of Pakistan for the up lift of standard of education in Pakistan in general and in Science & Technology field in particular. Rana Tanveer Hussain assured full support from the Ministry of Science & Technology where ever possible.
It is our humble vision to bring Pakistan in the top 500 ranked universities under vision 2020. The Rector CIIT informed the Federal Minister at this point that the institution has managed to be in the top 10 universities among the developing countries under the vision 2015 and this was achieved well in stipulated time in 2014.
Rana Tanveer Hussain showed his serious reservations about the Institute including administrative and management areas.
He also directed the Rector to present in detail addressing these issues and their possible solutions in next meeting within the month of August 2016. At the end of the very detailed briefing, the minister appreciated the efforts of the CIIT team under the leadership of Rector Dr.
Zaidi, for their struggle in establishing its campuses in smaller cities of Pakistan which has made it convenient for brilliant students of those and neighboring areas to get higher education.
He also encouraged the CIIT Rector to discuss issues that their management is facing and which can be resolved by the help of the Ministry. The minister showed satisfaction over his current team of Secretary Fazal Abbas Maken and the Additional Secretary M. Ashraf at Ministry of Science & Technology who are working in close coordination for resolving issues and improving performance of all the attached Organizations and Wings of the Ministry.