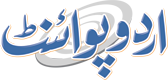 Continuity Of Local Govts Imperative For Sustainable Development Goal
Sumaira FH Published September 20, 2023 | 06:21 PM
Deputy Commissioner Adnan Mehmood Awan has said that sustainable development goals can be achieved with the continuity of local governments
SIALKOT, (UrduPoint / Pakistan Point News - 20th Sep, 2023 ) :Deputy Commissioner Adnan Mehmood Awan has said that sustainable development goals can be achieved with the continuity of local governments.
Pakistan is part of the United Nations Sustainable Development Goals 2030 Agenda.
By benefiting from this program, the country can help in dealing with the challenges of rapid population growth, climate change, environmental pollution, economic development and other challenges.
He expressed these views while addressing a dialog organized by the United Nations to achieve the "Sustainable Development Goals" at the auditorium of the University of Sialkot's Iqbal Campus on Daska Road.
Coordinator United Nation Resident and Humanitarian Pakistan Julian Harneys, Former District Nazim Mian Naeem Javed, Dr. Aslam Dar, Rose Human Rights President Ashfaq Nazr, Social Worker Mirza Abdul Shakoor, Director Local Government Najeeb Aslam, CO District Council Ulfat Shahzad, MO Finance Saqleen, representatives of the business community, local government, education, health and other government departments, as well as local authorities, social organizations participated.