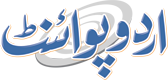 Continuous Negligence To Repair Sewerage Lines Irks G-7 Residents
Muhammad Rameez Published August 08, 2016 | 02:18 PM
ISLAMABAD,(UrduPoint / Pakistan Point News - 8th Augst,2016) :Continuous negligence by the authorities concerned to repair sewerage lines in sector G-7 irked the residents causing accumulation of water on roads.
The residents of the locality said they had lodged their complaint to Capital Development Authority (CDA) but it did not respond. They said it was duty of the civic body to repair broken pipeline of the manholes which were causing problems for the residents.
Ahmed Ali, ar esident of G-7 said from the last one month water was creating problems for the residents near Chinab market adjacent to G-7 Kachi Abadi.
He said during rains water inundated the road leading to G-7 Markaz from Chinab Market and Zero Point.
When contacted, an official of CDA's complaint office at G-7, said the concerned officials should check the problem and resolve it as soon possible. He said due to heavy rains, water accumalation related problems' complaints were received from various localities. The complaints would be resolved soon, he added.