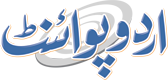 Conviction In 889 Cases Achieved With 51 % Rate : NAB
Fahad Shabbir (@FahadShabbir) Published August 19, 2016 | 04:13 PM
ISLAMABAD, (UrduPoint / Pakistan Point News - 19th Augst,2016) : National Accountability Bureau (NAB), out of 1,762 decided cases, has achieved conviction in 889 cases of corruption which shows a conviction rate of about 51 percent.
The Bureau has completed about 6,300 inquiries, of which 56 percent were matured into formal investigation and more than 80 percent investigations were taken into stage of prosecution in courts of law.
A document showing NAB's achievement has revealed on Friday that during last 16 years it received about 309,000 complaints from individuals and private/public organizations. NAB's prime focus is on cases of cheating public at large by fraudulent financial companies, bank frauds, willful bank loan defaults, misuse of authority and embezzlement of state funds by government servants etc.
Since NAB's inception, one of NAB's major achievements has been recovery of around Rs. 276 billion of ill-gotten money which was deposited in national exchequer. The document said the figures of complaints, inquiries and investigations are almost double as compared to same period of 2014 to 2015.
The comparative figures for the latest two years are indicative of hard work being put in by all ranks of NAB staff in an atmosphere of renewed energy and dynamism, where fight against corruption is being taken as a national duty. Moreover, increase in number of complaints also reflects enhanced public trusted in the NAB.
It is encouraging that for the first time Anti-Corruption has been made a part of development agenda in Pakistan in context of governance.
The Planning Commission of Pakistan has included a chapter devoted to issues of corruption in 11th five year plan. The recent report of Transparency International also rated Pakistan in Corruption Perception Index (CPI) from 126 to 117 which is a great achievement for Pakistan due to NAB's efforts. NAB has also devised a comprehensive Quantified Grading System in order to review and further improve the performance of Officers/Officials of NAB.
Under this grading system, NAB Regional Bureaus are being evaluated at a given criteria on annual basis from 2014. The other initiative was that NAB has developed an effective Monitoring and Evaluation System catering needs of all concerned having salient features of maintenance of data at each stage including complaint entry, complaint verification, inquiry, investigation, prosecution stage and record preservation of Regional Board Meetings and ability to analyze data in qualitative and quantitative form having warnings and alarms system for violators. The Bureau has also initiated an Internal Accountability Mechanism (IAM) and the inefficient, unscrupulous and delinquent officers are being weeded out and proceeded against under relevant provisions of law.
NAB had initiated disciplinary proceedings against 83 officers/officials during last two and half years, out of which 60 cases have been finalized with 22 major penalties, 34 minor penalties and 4 exonerated. NAB has also set up a Special Integrity Management Cell in NAB Headquarters.