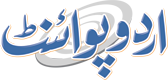 Country Direly Needs Charter Of Economy: Mushahid Ullah
Mohammad Ali (@ChaudhryMAli88) Published August 02, 2016 | 10:15 PM
ISLAMABAD, (UrduPoint / Pakistan Point News - 2nd August, 2016) : Senator Pakistan Muslim League Nawaz (PML-N) Mushahid Ullah Khan has said a Charter of Economy should be signed between all political parties just like the Charter of Democracy. The PML-N government has steered the country on the path of progress and its economic policies are being acknowledged at international level, he said talking to a private news channel. He said people always have a lot of expectations from the PML-N government and the present government has controlled load shedding with its calculated and prudent policies. Replying to a question, he said, the PML-N government is not afraid of accountability but it desires that it should be for everybody involved in any kind of corruption.
He said the Prime Minister and his single cabinet member name is not mentioned in the Panama Papers.
The Senator said those who are clamoring about Panama papers, they themselves have Offshore companies. Replying to another query, he said, Pakistan Tehreek-e-Insaf and Pakistan Awami Tehreek (PAT) both are NGO's based parties and their leadership is earning millions of rupees through events like sit-in and agitations. He said opposition parties are afraid of PML-N's popularity and use different tactics to keep alive till 2018 general elections. Mushahid Ullah said there is no any logic of PTI's agitation after the rejection of their politics of agitation in recent elections of Azad Jammu and Kashmir (AJK). He said there is no link of Tahir Ul Qadri with Terms of Reference (ToR), adding that all relatives of Tahir Ul Qadri are trusties of his national and international properties.