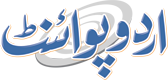 Country Facing 2000 Mmcfd Gas Shortfall: Minister
Mohammad Ali (@ChaudhryMAli88) Published August 04, 2016 | 08:32 PM
ISLAMABAD, (UrduPoint / Pakistan Point News - 4th August, 2016) : Minister for Petroleum and Natural Resources Shahid Khaqan Abbasi Thursday said that the country's average gas production was 4000 million cubic feet per day (mmcfd) against demand of over 6000 mmcfd, causing 2000 mmcfd shortfall. Speaking during question-hour the minister said the import of Liquefied Natural Gas (LNG) and injection of Re-gasified LNG (RLNG) into the system had mitigated to a great extent, enabling Sui Northern Gas Pipelines Limited (SNGPL) to ensure uninterrupted supplies to its consumers.
Currently, he added uninterrupted gas supply was ensured to domestic, commercial, industrial, power, fertilizer and CNG sectors across SNGPL's network.
Replying to another question, the minister said SNGPL had reported that an amount of Rs.
6.9 billion is payable to PSO against LNG supplies. He said that power plants pays to SNGPL which makes payments to PSO for purchase of LNG, adding SNGPL pays to PSO all collections received from RLNG consumers and as today SNGPL paid Rs.
82.7 billion against invoiced amount of Rs. 89.7 billion. He said during the current month Rs. 8.9 billion had already been paid to PSO as on July 26, 2016 while the remaining amount would also be paid on collection of billed amount from RLNG consumers.