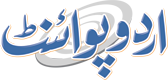 CPEC Projects Attracting More Chinese Investors
Rukhshan Mir (@rukhshanmir) Published July 28, 2016 | 06:30 PM
LAHORE, (UrduPoint / Pakistan Point News - 28th july, 2016) : The ongoing projects under the China Pakistan Economic Corridor (CPEC) have already laid the foundation to inspire more Chinese business community to invest in Pakistan. LCCI Senior Vice President Almas Hyder said this while addressing a nine-member Yantai Trade Delegation from Shandong Province, China, here at the Lahore Chamber of Commerce & Industry on Thursday.
Former LCCI president Syed Mohsin Raza Bukhari, LCCI Vice President Nasir Saeed, and Syed Mukhtar Ali were prominent among the other participants. Almas Hyder said Pakistan was looking for foreign investors and buyers especially belonging to China.
At present, it was the most appropriate time and environment where both countries could add a new dimension to their bilateral ties, he added. He said: "In last few months, we have the honour of hosting important trade missions at the Lahore Chamber visiting from different parts of China." He said frequent visits of Chinese delegation to Pakistan to explore trade and investment opportunities were enough to prove that Pakistan holds a conducive environment for Chinese businessmen.
The LCCI senior vice president said the government was trying its level best to facilitate the foreign investors to do business here. He said at present, all the major chambers of Pakistan were busy in building relations with foreign investors.
He added the provincial governments along with the Federal government were taking all possible steps to increase foreign investment in the country.
In this situation, he said, the Chinese companies could benefit the most by liaising with the local chambers.
The head of the Chinese delegation hoped that they would find more opportunities for trade and investment. He said being a major hub of trade and economic activities, Lahore could provide more opportunities to the Chinese entrepreneurs.
He hoped that visit of delegation would be result oriented and Chinese companies will find new trade partners in Pakistan. He said Chinese delegation members were ready to join hands with Pakistani counterparts.
He said the Chinese business community valued Pakistan highly, therefore, they were always ready to put their money in new ventures in Pakistan. He added that both China and Pakistan were resourceful countries.
He was of the view that private sectors of both the countries should come forward to further strengthen the relations to boost the economic activity. LCCI Vice President Nasir said both the countries not only shared border but also had unanimity of views on various political and economic issues.
The two countries have a combined market of more than 1.5 billion people but the trade volume needed to be pushed up. He said Chinese importers may have better prospects for Pakistani goods particularly of carpets, leather and leather products, surgical equipment, sports goods, fruits and vegetables, rice, pharmaceuticals, cotton etc.