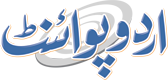 CTP Issued 55186 Challan Slips In October
Rukhshan Mir (@rukhshanmir) Published November 11, 2016 | 07:35 PM
RAWALPINDI, (UrduPoint / Pakistan Point News - 11th Nov, 2016 ) :- Rawalpindi City Traffic Police (CTP) issued 55186 challan tickets with fines amounting to over Rs 20 million imposed on traffic rules violators in October.
According to a CTP spokesman, city traffic police also impounded 271 vehicles and 838 motorcycles in various police stations on severe traffic rules violations while a number of drivers were also sent behind the bars during the period.
He said that action in accordance with the law was taken against 3166 drivers on charge of creating hurdles in smooth flow of traffic on city roads. 777 under age drivers were fined. 1095 vehicles for having tinted glasses were challaned and the black papers were removed on the spot.
On one way violation and driving on wrong side of the road 449 drivers were given challan tickets. 1227 public service vehicles on non-completion of their designated routes and violation of route permits were challaned while 5181 vehicles without number plates and fitness certificates were also issued challan slips.
5040 vehicles and motorcycles with improper number plates were also fined. 682 vehicles on wrong and dangerous parking were given penalty tickets. 449 on violation of Zebra crossing were challaned.
Over 4800 motorcyclists without helmet were fined. Similarly, 600 drivers found indulged in rash and negligent driving were penalized. He informed that 1488 motorists without driving licenses were challaned.
He further said that special campaigns were also run last month while under a campaign, the citizens are also being educated regarding traffic rules and road safety. education Wing of Traffic Police is making efforts to spread awareness so that the road journey could be made safe and sound.