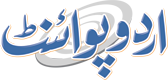 Daanish Schools To Be Made Centres Of Excellence: Tariq Mahmood
Fahad Shabbir (@FahadShabbir) Published August 17, 2016 | 11:41 PM
LAHORE, (UrduPoint / Pakistan Point News - 16th August, 2016) : All 13 public sector schools handed over to Daanish Schools Authority in the provincial capital will be developed as the best centres of excellence to provide quality education to intelligent deserving students.
Meanwhile, employment-structure of the schools staff will also remain fully secure, while self respect & honour of the teachers will be fully protected so that they could deliver to their students in an efficient manner. Managing Director/CEO of Daanish Schools Authority Tariq Mahmood said this while presiding over a meeting of principals of 13 schools of Lahore, handed over to the Daanish Authority, at his office on Wednesday.
GM Muhammad Suleman, Manager Seema Khan and other officials were also present on the occasion. Tariq Mahmood asked the principals to build and strengthen shared values of mutual trust and affection between teachers, students and their parents, so that the students' personalities could be developed positively.
He said Daanish Schools Authority has provided most congenial atmosphere for the students so that they may grow and emerge as future leaders, adding the teachers and principals showing good performance would be fully encouraged.