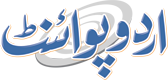 DC Kamber-Shahdadkot Hold Meeting Regarding Muharram
Faizan Hashmi Published July 18, 2023 | 09:04 PM
The Deputy Commissioner Kamber-Shahdadkot Saleemullah Odho on Tuesday presided over a meeting in connection with maintaining peace in the district during Moharram-ul-Harram at his office
LARKANA, (UrduPoint / Pakistan Point News - 18th Jul, 2023 ):The Deputy Commissioner Kamber-Shahdadkot Saleemullah Odho on Tuesday presided over a meeting in connection with maintaining peace in the district during Moharram-ul-Harram at his office.
The DC said it was our moral and legal obligation to create unity and brotherhood among ourselves during the Moharram-ul-Harram throughout the district.
During the meeting, SSP Kamber-Shahdadkot informed about the police contingency plan and he said that the police patrolling will be ensured with the processions in a special manner, in the time of need the rangers will help police force during Muharram.
DC Kamber-Shahdadkot advised ulemas of both sects that they should create a congenial atmosphere during Muharram and the processions will be taken out on the permitted routes, the security to Azadars will be ensured by the law enforcing agencies.
He directed all the TMOs of Kamber, Warah, Nasirabad, Mirokhan, Sijawal, Shahdadkot and Qubo Saeed Khan to ensure the cleanliness of the area of Majalises and the permitted routes of processions in all respects as well as fire-fighting vehicles would be made fit for the time of need.
Saleemullah Odho directed the District Health Officer Kamber-Shahdadkot, Medical Superintendents, Incharges of Branch offices of SSGC, Civil Defence and Municipal officers of the district that the service delivery offices should remain open round the clock and they should also make a contingency plan for ensuring proper arrangements during the Moharram-ul-Harram and submit the same to his office.
The DC also directed the Health authorities to establish medical camps at various spots where the proper medicines would be made also available, the doctors would be made available round the clock during Moharram-ul-Harram days in the district, the supply of electricity would be ensured by the WAPDA (SEPCO) authorities during the Moharram-ul-Harram days, especially on 8th, 9th and 10th Moharram-ul-Harram and SEPCO personals would also accompanied with the processions for removing the wires interrupting the passage of processions.
It was also decided in the meeting that the control rooms will be established in the offices of the DC Kamber-Shahdadkot, DPO Kamber-Shahdadkot Sanaullah, Mukhtiarkars, TMOs, and DSPs, the control rooms would remain operative for the Moharram-ul-Harram days round the clock.
The DC further said that under 144 Cr.P.C carrying of all kinds of arms/ weapons was already banned, and violators would be dealt with under section 188 PPC.
The meeting was largely attended by the members of District Peace Committees, District officers of various departments, assistant Commissioners of the district, mukhtiarkars, SDPOs, TMOs, regional and district heads of Health, WAPDA (SEPCO), PTCL, SSGC and other departments.