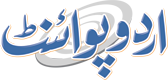 DC Urges Tehsildars, Patwaris To Ensure Attendance For Facilitating People In Kohlu
Ijaz Ahmad Published September 30, 2023 | 10:21 PM
Deputy Commissioner Kohlu Naqibullah Kakar on Saturday urged all Tehsildars and Patwaris that they should ensure their presence at their places of posting in order to provide facilities to people in the area
QUETTA,(UrduPoint/APP - UrduPoint / UrduPoint / Pakistan Point News-Sept 30, 2023) :Deputy Commissioner Kohlu Naqibullah Kakar on Saturday urged all Tehsildars and Patwaris that they should ensure their presence at their places of posting in order to provide facilities to people in the area.

He expressed these views while chairing a monthly meeting of Finance Department's staff and Assistant Commissioners for revenue cases and other land matters.
The meeting was attended by Assistant Commissioner Kohlu Jahanzeb Noor Shahwani, Assistant Commissioner Mavind Abdul Samad Lehri, Assistant Commissioner Kahan Khusro Dalavi, Tehsildar Kahan, Maundodera Shahnawaz Marri, Deputy Tehsildar Kohlu Jalal Marri and other Finance Department staff..
In the meeting, the Deputy Commissioner gave a detailed briefing on the revenue matters of all tehsils and sub-tehsils and informed about the problems.
While speaking, the Deputy Commissioner said that all Tehsildars and Patwaris should ensure their presence at their places of posting
If we show improvement in Patwari performance, it will lead to our recognition, he said.

He hoped that officers would use all their abilities to provide relief to people,
all officers and employees should improve their performance and leave no stone unturned in the payment of government dues.

The Deputy Commissioner said that illegality would not be tolerated under any circumstances and the office affairs and records should be arranged and ensure accuracy of official records and also review the natural calamities and damages around you.

He said that the process of death should be completed after checking so that no situation could occur and action would be taken against those involved in occupying government land without discrimination.
It is your responsibility to ensure the protection of government land in other areas including the city, he said.