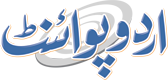 Distribution Of Documents Begins, First Hajj Flight On Thursday
Fahad Shabbir (@FahadShabbir) Published August 03, 2016 | 02:20 PM
LAHORE, (UrduPoint / Pakistan Point News - 3rd Augst,2016) : The Hajj Directorate has started giving Haj documents to pilgrims as the first Hajj flight from Lahore will leave for Saudi Arabia on Thursday (August 4) from Allama Iqbal International Airport.
Talking to APP, Hajj Director Saeed Ahmad Malik said that 12,000 people from Lahore are likely to perform Hajj under the government scheme, and more than 15,000 pilgrims will leave for Hajj privately this year. Saeed Malik said that pilgrims should collect their passports, tickets and other travel documents from the Haji Camp, two days before their departure to Saudi Arabia. They should take along their original Hajj dues receipts with their photograph, bearing date of departure and flight number, the intimation letter issued by Ministry of Religious Affairs, Computerised National Identity Card along with its two copies and six photographs attested by the bank concerned.
The pilgrims would get their passports and tickets after presenting the ministry's intimation letter at counters of Pakistan International Airlines or Saudi Airlines, said Malik. A card would also be given to them containing their identification details, address in Makkah, group and Maktab numbers that should be kept safely, he said.
"Pilgrims should wear this card during their stay in Saudi Arabia as it will be helpful in case they lose contact with their group," Malik added. The pilgrims should verify their particulars mentioned on the passport and tickets before leaving the counter.