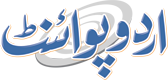 Do Not Throw FATA Youth Into Flames Of Militancy, President FOA Tell POA
Sumaira FH Published July 21, 2016 | 09:30 PM
PESHAWAR, (UrduPoint / Pakistan Point News - 21th july, 2016) : President FATA Olympic Association Shahid Khan Shinwari has appealed President Pakistan Olympic Association Lt. Gen (Retd) Arif Hassan to extand the fullest and extensive support to FATA youth in order to save them from the effects of militancy. He said this while addressing a press conference here at Media Center of the Qayyum Sports Complex on Thursday in a response after a press report wherein he quoted Vice President Pakistan Olympic Association Syed Aqil Shah as saying that contingent of FATA Olympic Association would not be allowed in the forthcoming National Games until and unless the FATA Olympic Association would hold election within 60-days. "Why they are involving us in politics as FATA held their election according to the constitution of the POA and FATA Olympic Association well before the election of the Pakistan Olympic Association and even cost their vote," he added. Since FOA affiliation with POA in 2011 despite insurgency and militancy the FATA Olympic Association organized numerous sports activities even in FATA with the kind support of President FOA and former Governor Engr.
Shaukat Ullah by holding first FATA Youth Games, Shahid said. He disclosed that they held election with former Governor Engr. Shoukat Ullah, and Engr. Saif Ul islam elected as Chairman and Secretary General wherein election they have followed POA and FOA constitution and soon after holding the office the FATA Olympic Association have cost their vote in POA election before appearing in the arbitration committee constituted by President POA. The arbitration committee after going through all constitutional requirements allowed them to set in the POA election.
"We have cost our vote in favour of President POA Lt. Gen Arif Hassan," Shahid disclosed. Now despite holding election according to the constitution and cost vote in the POA election, how a Vice President of the POA has said that FATA contingent would not be allowed.
If we are not legal where the election of POA stands, he questioned. He said it the legal and constitutional right of the FATA youth to participate in the forthcoming National Games to be organized in Quetta, Balochistan under the supervision of POA for which the FATA Olympic Association would organize two month training and coaching camp. He disclosed that in the first phase open trials would be organized and in the second phase selection of various teams would be made, following with a camp.
He also requested Governor Khyber Pakhtunkhwa Engr. Zafar Iqbal Jagra to announce a special grant of Rs. 25 million. He said like in the past FATA Olympic Association with the collaboration of Directorate of Sports FATA and Youth Affairs would provide best facilities like full uniform, TA, DA to the male and female players. He also requested President POA to increase the number of players in the FATA contingent to 300 instead of 150 or 180 so that maximum numbers of FATA youth could be provide an opportunity to represent FATA in the National Games. FATA is full of talented and peace loving youth but no attention were paid to them and have been ignored at all level.
He also requested Prime Minister Muhammad Nawaz Sharif to announced special package for the development of infrastructure in tribal area so that the FATA youth could be able to come up at national and international levels.