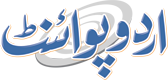 Dr Tariq Fazal Suspends CCMO Polyclinic
Fakhir Rizvi Published August 11, 2016 | 04:41 PM
ISLAMABAD, (UrduPoint / Pakistan Point News - 11th Augst,2016) : Minister of State for Capital Administration and Development Division (CADD), Dr. Tariq Fazal on Thursday suspended Chief Casualty Medical Officer (CCMO) of Federal Government Services Hospital (Polyclinic) on account of poor disposal of medical waste in the emergency of the hospital. The minister during a surprise visit to the hospital, inspected the waste disposal system and used syringe-disposal process in the emergency and expressed his dissatisfaction at the staff for not following the prescribed procedures.
He directed the hospital management to follow best practices for waste disposal which had been tested and adopted by the world in order to avoid the spread of otherwise controllable diseases.
He visited different wards in the emergency and inquired about the health of patients and the standard of treatment provided by the hospital. The minister directed to replenish the stock of medicines and issue tenders at the earliest for the medicines which went out of stock in the hospital's pharmacy.
He also directed to provide more sitting facility and clean drinking water to the patients and their attendants. Talking to the administrative staff and the doctors, the minister said health was the priority sector of the government and the hospitals in Islamabad would be made model hospitals for the whole of country.
He directed them to provide best possible treatment to the patients within the available resources of the hospital. He informed medical staff that the government was increasing training facilities for postgraduate doctors which would encourage the young professionals to enhance their capabilities and build their career profile.
Postgraduate doctors would be attached to the Primary healthcare units in the suburbs of the city on additional remuneration in order to provide best healthcare facilities to the poor at their doorsteps, the minister added.