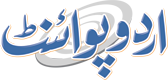 EC Responsible To Hold Free, Fair Elections In Country: Raja Ashraf
Sumaira FH Published November 20, 2023 | 10:20 PM
Senior leader of Pakistan Peoples Party Raja Pervez Ashraf on Monday said that Election Commission (EC) was responsible to hold free and fair elections in the country
ISLAMABAD, (UrduPoint / Pakistan Point News - 20th Nov, 2023) Senior leader of Pakistan Peoples Party Raja Pervez Ashraf on Monday said that Election Commission (EC) was responsible to hold free and fair elections in the country.
It is the duty of caretaker government to ensure error free elections in Pakistan through ECP, he said while talking to a private television channel. He said free and fair elections could streamline the system of the country.
In reply to a question about youth and women participation in general elections, he said all necessary steps should be taken to provide opportunities to women and young people for contesting elections.
Commenting on Pakistan Tehreek e Insaf (PTI), he said those who were found involved in attacking security institutions should not be allowed to contest general elections.
He hoped that next elections will be held as per given time schedule.