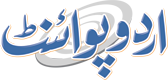 ECP Deny Concerns Raised By Fafen Over Preliminary Delimitation
Ijaz Ahmad Published October 02, 2023 | 11:15 PM
Election Commission of Pakistan (ECP) in a bid to address concerns raised by the monitoring group Free and Fair Election Network (Fafen), on Monday clarified key aspects of its preliminary delimitations report
ISLAMABAD, (UrduPoint/Pakistan Point Mews Oct 02, 2023) :Election Commission of Pakistan (ECP) in a bid to address concerns raised by the monitoring group Free and Fair Election Network (Fafen), on Monday clarified key aspects of its preliminary delimitations report.
The electoral watchdog in an issued statement emphasised that Fafen's analysis of the initial Constituencies was flawed and based on a misunderstanding of the criteria used for seat distribution.
These modifications involved merging several districts to achieve balanced population representation and reallocating the number of seats for both national and provincial assemblies across different districts.
In response to Fafen's concerns, the ECP clarified that it had allocated 266 National Assembly seats to provinces based on population.
However, Fafen's misunderstanding incorrectly treated provinces, not districts, as the unit for seat allocation, causing confusion.
Section 20 of the Elections Act 2017 covers constituency rules, and the rationale for constituency changes was explained in the initial constituency report.
The Election Commission emphasized that recent amendments to the Elections Act 2017, including a new provision in Section 20(3), no longer require the ECP to "strictly adhere" to current district boundaries when such adherence would result in a population variance exceeding 10 per cent, aiming for more equitable elections.