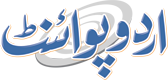 ECP Directs Parliamentarians To Submit Assets' Detail By Sept 30
Fahad Shabbir (@FahadShabbir) Published August 19, 2016 | 01:28 PM
ISLAMABAD,(UrduPoint / Pakistan Point News - 19th Augst,2016) : The Election Commission of Pakistan (ECP) has directed the Members of Parliament and Provincial Assemblies to submit details of annual statement of Assets and Liabilities of their own spouses and dependents for year 2015-16 by September 30. According to the spokesman of ECP, this is a mandatory requirement under Section 42A of the Representation of the People Act 1976 and Section 25A of the Senate (Elections) Act 1975. Members of the Senate, National Assembly and Provincial Assemblies of Punjab, Sindh, Khyber Paktunkkwa and Balochistan are required to submit the assets information to the Election Commission Secretariat,he added. According to him,the Statements of Assets and Liabilities submitted under sub-section (1) shall be published in the official Gazette and copies thereof may be obtained on payment of prescribed fee. The Commission shall, by the fifteenth day of October each year, notify the Names of the members who fail to file Statements of Assets & Liabilities within the period specified in sub-section (1) and by an order, direct that such member shall cease to function till such statement is submitted, he informed.
Spokesman said "Where a member submits the Statements of Assets and Liabilities under sub-section (1) which is found to be false in material particulars, he may be proceeded against under Section 82 for committing the offence of corrupts practice". The prescribed forms are available, free of cost, from the Election Commission Secretariat, Islamabad and offices of Provincial Election Commissioners in each Province.
Forms are also being sent to the Senate Secretariat, National Assembly Secretariat and Secretariats of all the four Provincial Assemblies for facility of Members. Prescribed forms can also be downloaded from the ECP's Website i.e. www.ecp.gov.pk,spokesman told.