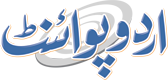 Envoys-designate Of Seven Countries Present Credentials To
Muhammad Rameez Published December 14, 2016 | 05:00 PM
ISLAMABAD, (UrduPoint / Pakistan Point News - 14th Dec, 2016 ) : Envoys-designate of seven countries, including Yemen, Kuwait, Romania, Mali, Colombia, Mauritania and Albania, presented their credentials to President Mamnoon Hussain in an impressive ceremony held here at the Aiwan-e-Sadr on Wednesday.
Earlier, each envoy-designate arrived at the main gate of the Aiwan-e-Sadr in a horse driven carriage. On the occasion, the national anthems of Pakistan and their respective countries were played and the envoys- designate were also presented guard of honour.
Later, the ambassadors separately called on the President. Speaking on the occasion, the President said that Pakistan was desirous of further promoting friendly and brotherly relations with all the countries, particularly with its neighbours, for peace, stability and prosperity in the region.
He said that Pakistan offered great investment and business opportunities and urged the foreign investors to avail them by investing in different areas.
The President stated that the operation Zarb-e-Azb was progressing successfully which had greatly overcome the menaces of terrorism and extremism in the country and emphasized that the operation would continue till elimination of the last terrorist.
He felicitated the newly appointed ambassadors to Pakistan and hoped that they would work for further cementing the existing ties of their respective countries with Pakistan. The President also wished the newly appointed envoys a comfortable and pleasant stay in Pakistan.
The envoys, who presented their credentials, included Mohammed Motahar Alashabi, Ambassador of Yemen, Nassar Abdulrahman Jasser Al Mutairi, Ambassador of Kuwait, Nicolae Goia, Ambassador of Romania, Boubacar Gouro Diall, Ambassador of Mali (Resident in Iran), Juan Alfredo Pinto Saavedra, Ambassador of Colombia (Resident in Turkey), Saidi Mohamed Laghtaf, Ambassador of Mauritania (Resident in Qatar), and Genti Gazheli, Ambassador of Albania (Resident in Turkey).