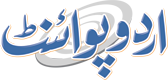 ET&NC Deptt, CCPO Lahore To Share Info Against Illegal Activities
Faizan Hashmi Published August 10, 2016 | 06:34 PM
LAHORE, (UrduPoint / Pakistan Point News - 10th August, 2016) : Special Monitoring Unit (Law & Order) is steering a strategic reform which includes collaboration between the Excise, Taxation and Narcotics Control Department (ET&NC) and Capital City Police Office (CCPO Office).
Senior member Special Monitoring Unit (Law & Order), Salman Sufi during a meeting held on Wednesday said that SMU (Law & Order) was working on addressing these loopholes that allow miscreants to escape any legal repercussions for tax evasion, terrorism and other illegal activities.
The ET&NC for the first time had agreed to share valuable data, which includes but was not limited to Names, numbers and addresses of property owners with officials from the police department in real time.
Secretary ET&NC department, Ahmad Balal said that with the establishment of this cooperation both the departments would benefit immensely. He said teams of both departments would be setup for joint operations and data sharing and both departments would be able to share real time data pre & post-verification operations.