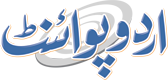 Extension In Rangers Stay Imperative To Eliminate Criminals: Abid
Fakhir Rizvi Published July 27, 2016 | 03:34 PM
ISLAMABAD,(UrduPoint / Pakistan Point News - 27th july,2016) : Minister of State for Water and Power Abid Sher Ali has underlined the need to further extend special powers of Rangers in Karachi for indefinite period to completely eliminate target killing, terrorism and extortion. The peace has been restored in Karachi due to the operation in metropolitan city.
Rangers should remain in the city till complete elimination of terrorism, street crimes and extortionists and their handlers, he said talking to a private news channel. The minister said Rangers and Army were fighting successful war against terrorism to secure country's borders and restore peace.
Several anti-Pakistan elements were busy to destabilise the country but our brave forces will defeat them in their nefarious designs. He urged the political parties not to make rangers power extension issue controversial because there was visible decline in criminal activities in the mega city and said the rangers can be deployed in other provinces as well if deemed necessary in view of deteriorating law and order situation. Abid Sher Ali said the entire nation is with Pakistan army in war against terrorism.
The eradication of terrorism from the country was top priority of the Pakistan Muslim League Nawaz (PML- N) government. Replying to a question, he said, "People have given mandate to PML-N till 2018 to work for their welfare and the government is fulfilling its responsibility.
But, it is regrettable that certain political parties cannot digest this progress and poise to create hurdles." He said Azad Jammu and Kashmir people have given heavy mandate to PML-N in general elections and it is the real answer to the propaganda of our rivals. To another query, he said PTI had attacked Parliament and Pakistan Television (ptv) buildings but it did not deter the firm commitment of the PML-N government. The minister said if PTI chief Imran Khan had powers to appoint the heads of Election Commission and the Supreme Court, "I fear he could have criticized his own decision after some time because he lacks consistency." "He should rather set some good and positive examples in politics instead of always dreaming to become the Prime Minister by hook or by crook," he added.