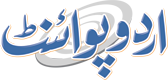 Federal Ombudsman Visits Regional Office, Interacts With Officers
Muhammad Irfan Published July 25, 2023 | 11:11 PM
Federal Ombudsman Ejaz Ahmed Qureshi visited the Regional Ombudsman office here on Tuesday and interacted with the officers of various federal departments to discuss the issues pertaining to the services being provided to the citizens
HYDERABAD, (UrduPoint / Pakistan Point News - 25th Jul, 2023 ):Federal Ombudsman Ejaz Ahmed Qureshi visited the Regional Ombudsman office here on Tuesday and interacted with the officers of various federal departments to discuss the issues pertaining to the services being provided to the citizens.
Qureshi held meetings at the Auditorium Hall of State Life Building with the officers of Hyderabad Electric Supply Company (HESCO), National Database and Registration Authority (NADRA), Federal Investigation Agency (FIA), Sui Southern Gas Company (SSGC), National Bank of Pakistan (NBP) and of other departments.
During his interactions, he emphasized the need of employing Artificial Intelligence (AI) saying it helped improve performance besides ensuring transparency.
The Ombudsman said different government departments were submitting wrong reports regarding the implementation of the orders of his office.
He warned that such acts were very concerning and could not be tolerated.
"It's the responsibility of all the federal departments to take efforts to address the problems faced by the common people," he underlined.
The officers, meanwhile, tried to satisfy the Ombudsman over the concerns raised during the meeting.
Qureshi also congratulated the employees of the Hyderabad office for the regularization of their services.
He appreciated the performance of the employees at the regional offices in Hyderabad and Mirpurkhas.