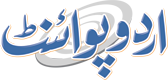 First Hajj Flight Departs For Madina
Sumaira FH Published August 04, 2016 | 09:04 PM
PESHAWAR, (UrduPoint / Pakistan Point News - 4th August, 2016)   First Hajj flight carrying 218 pilgrims left for Madina, Saudi Arabia from Bacha Khan International Airport here on Thursday. The pilgrims were seen off by Joint Secretary Minister for Religious Affairs, Noor Zaman and Director Hajj, Shakil Ahmad Sethi.
Chief Security Officer, Baacha Khan International Airport, Shad Nawaz Khattak, Airport Manager, Tahir Sikander, Deputy Airport Manager, Shabbir Ahmad and other officials of the ministry were also present on the occasion.
Speaking on the occasion, Joint Secretary said that all the needed arrangements have been made for the departing pilgrims on the airport while entire Hajj operation has been monitored closely for the facilitation of the faithful. He said that embassy of Pakistan in Saudi Arabia have also made the required arrangements for assistance of Pakistani pilgrims in Jaddah and Madina.
He also visited Hajj Complex Hayatabad and review arrangements made by the directorate for pilgrims.