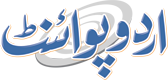 Five Outlaws Arrested, Recovered Liquor, Hashish, Heroin
Rukhshan Mir (@rukhshanmir) Published December 13, 2016 | 10:20 PM
ISLAMABAD, (UrduPoint / Pakistan Point News - 13th Dec, 2016 ) : Police Tuesday arrested five outlaws from various areas of the Federal capital and recovered 800 liquor bottles, 1020 gram hashish and 130 gram heroin from their possession.
According to police spokesman, Karachi Company police recovered 800 liquor bottles alongwith 240 liter alcohol during search of a car (VG-614). Police arrested Rehman Masih and Gulfam Masih who were ridding the car.
Another drug pusher Ghaffar Khan was also held for having 1020 gram hashish by Karachi company police while Noon police arrested Munner Amin for having 130 gram heroin. Koral police nabbed an accused Adeel and recovered 30 bore pistol from him.
Meanwhile, Secretariat police alongwith Rangers and other security agencies conducted search operation in various areas of Secretariat police station and arrested ten suspects besides recovery of weapons alongwith ammunition and motorbikes without documents from them.
During this search operation, the SHO Secretariat police station arrested 10 suspects and more than 120 houses were screened. All suspects had been shifted to police station for further investigation.
The SSP Islamabad Sajid Kiani said the purpose of this search operation was to ensure high vigilance in the city and every effort would be made to ensure protection to the lives and property of citizens. He appealed the citizens to remain vigilant and inform police in case of any suspicious activity around them.