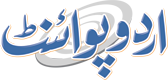 Flag Hoisting Ceremony Held At Wapda House
Umer Jamshaid Published August 15, 2016 | 08:13 PM
PESHAWAR, (UrduPoint / Pakistan Point News - 15th August, 2016) : Chief Executive Officer, Peshawar Electricity Supply Company (PESCO), Anwarul Haq Yousafzai hoisted national flag at Wapda House and Pesco High school Peshawar in connection with Independence day celebrations of Pakistan. The officers of Pesco and Wapda were also present on this occasion.
The students presented national songs on this occasion that was applauded by the PESCO Chief and other staff, says a PESCO statement here today. The PESCO Chief honoured the children with Rs25000 reward. Chief Executive Pesco Anwar Ul Haq Yousafzai said Pakistan was achieved by a lot of sacrifices by our forefathers on August 14, 1947 and the best tributes to them that everybody should work hard in their respective professions to make it strong and developed.
He said no gift is bigger and best than independence and today's we should remember all those who sacrificed their lives for betterment of the country. He urged the employees to work hard with devotion for betterment of the company and for the country.
Later on, sweets and tea was offered to participants.