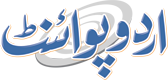 Forests Losing At Alarming Level: Experts
Sumaira FH Published August 17, 2016 | 05:28 PM
LAHORE, (UrduPoint / Pakistan Point News - 17th Augst,2016) : Experts on environment and climate said on Wednesday that over 30 million acres of forests and woodlands were losing every year across the globe due to deforestation. Talking to APP, Sustainable Development Policy Institute (SDPI) senior researcher Dr Kashif Salik said that forests were vital for life, home to millions of species, protect soil from erosion, produce oxygen, store carbon dioxide, and help control climate change," he added.
He said forests were also vital for life as they provide food, shelter and medicines as well as many other useful things. Dr Mehmood Khalid Qamar said it was estimated that more than 1.5 billion tons of carbon dioxide was being released to atmosphere due to deforestation every year, mainly the cutting and burning of forests every year. Dr Khalid Qamar said: "Forests also filter the air we breathe in and water that we need to survive," adding that deforestation by people was causing damage to atmosphere even more rapidly.
To a question, he said forests also played a significant role in the carbon cycle on this planet.
He added smaller crops, including plants, also draw in carbon dioxide and release oxygen, however, forests store up to 100 times more carbon than agricultural fields of the same area. To another question, he said that deforestation, especially the destruction of rainforests, was a significant contributor to climate change.
Qamar said forests helped play a critical role in absorbing greenhouse gases that fuel global warming. Less number of forests would mean, larger amounts of greenhouse gases, which enter the atmosphere and increase speed and severity of global warming, he further said. It is pertinent to mention here that according to a recent report by the UN's Food and Agriculture Organisation (FAO), the world has lost forests to the size of South Africa over the past 25 years.