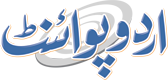 FPCCI Calls For Interest-free Loans For Small Farmers
Rukhshan Mir (@rukhshanmir) Published August 10, 2016 | 07:35 PM
PESHAWAR, (UrduPoint / Pakistan Point News - 10th August, 2016) : The Standing Committee of the Federation of Pakistan Chambers of Commerce & Industry on Horticulture Wednesday urged the government to set a special mechanism for disbursing interest-free loans to small farmers owning upto ten acre land. The demand was made at a meeting of FPCCI Regional Standing Committee, which was chaired by its Chairman Ahmad Jawad. Ahmad Jawad said Pakistan had immense potential in agriculture and its allied sectors like horticulture, floriculture which needed to be promoted. "If we look around the average farmers who produced precious products; mostly they have small scale land area of below ten acres, who need special attention and it is the responsibility of the state to take care of their financial needs.
In this regard we suggest necessary instructions should be passed on to the banks for the interest-free loans to the small farmers up to Rs 500,000 and interest should be borne by the government," he said.
This step would be a big relief for the small farmers, he added. He also called for addressing the issue of uncertainty in the prices of agricultural commodities faced by farmers.
The provincial governments should set up Agricultural Prices Commission on the lines of a similar body at the Centre comprising farmers, experts and agro-economists and fix suitable prices based on its scientifical recommendations, he added. Stressing on the importance of post-harvest technology, he said post-harvest treatments not only minimised losses but also maximised profits, and hence resulted in more nutritious fruits and vegetables on consumer plates. Jawad gave the example of US citrus sold out for $2000 per ton and said Pakistan's citrus price was $500 per ton in the international market despite the fact that the country produced best quality citrus.
"The only reason for this dismal situation is that we lack the latest technology." There was a long list of crops like cotton, wheat, rice and mangoes whose produce remained below their potential, he added. He said despite passage of 18th Amendment, provinces had failed to introduce new agriculture, environment and food security policies.