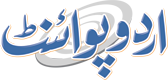 France, China, Turkey, Iran Condemn Quetta Blast
Sumaira FH Published August 09, 2016 | 11:40 PM
ISLAMABAD, (UrduPoint / Pakistan Point News - 9th August, 2016) : France, China, Turkey and Iran Tuesday strongly condemned the terrorist attack in Quetta in which scores of people lost their lives, besides causing injuries to multitude of others. The governments of these countries also expressed their deep grief and sorrow over huge loss of precious lives and extended their solidarity with the Government and people of Pakistan in their resolve to eliminate the scourge of terrorism from their soil. French President Francois Hollande in a statement expressed full solidarity with the people of Pakistan. A statement by Deputy Spokesperson of the French Ministry of Foreign Affairs and International Development said, "France condemns the cowardly attack that targeted Quetta Civil Hospital." "We express our condolences to the families and friends of the victims. Chinese Foreign Ministry Spokesperson Hua Chunying in a statement said "We express our strong condemnation.
Our hearts go out to the families of those killed and injured, and we mourn for the lives lost," a message received here Tuesday quoted as saying. She said the Chinese side opposed all forms of terrorism.
"We will always stand behind the Pakistani side in its fight against terrorism and its campaign for stability of the country and security of the people," the message quoted Hua. An official statement of the Turkey's government said "We condemn this heinous terrorist attack targeting the peace, security and stability of Pakistan, wish mercy of Allah on those who lost their lives, hope for a speedy recovery to the wounded and convey our condolences to the Government and the brotherly people of Pakistan.
" "On this occasion, we remain confident that Pakistan will succeed in its fight against terrorism and we once again reiterate our solidarity with the Government and the brotherly people of Pakistan," the statement added. The Government of Japan while strongly condemning the terrorist attack at the Civil Hospital in Quetta assured Pakistan of its full support in combating terrorism. In a statement the Press Secretary of Ministry of Foreign Affairs of Japan termed the attack as "inexcusable" and said his country strongly condemns acts of terrorism which target innocent people. "Japan condemns terrorism in all its forms and manifestations, committed for whatever purposes, and reiterates that no act of terrorism can be justified," the statement said. The government of Japan also conveyed deep condolences to the bereaved families and sympathy to those wounded in the attack. "Japan intends to support efforts of the Government of Pakistan in combatting terrorism, in cooperation with the international community," it added.
The Embassy of Iran in a statement while strongly condemning the terrorist attack in Quetta Civil Hospital, viewed the attack against the teachings of islam and human values. It said Pakistan had made strong resolve to fight extremism and terrorism and stressed upon further unity and solidarity among the people of Pakistan to eliminate terrorism.
It also prayed for the departed souls and fast recovery of the injured ones, besides expressing sympathies with the bereaved families.