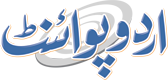 GB Govt Mandates Solar Power For Large Hotels To Boost Sustainability
Sumaira FH Published October 04, 2023 | 11:34 PM
Chief Secretary Gilgit Baltistan Muhiudeen Wani on Wednesday said that we are working on promoting sustainable development and environmental conservation
GILGIT, (UrduPoint / Pakistan Point News - 4th Oct, 2023) Chief Secretary Gilgit Baltistan Muhiudeen Wani on Wednesday said that we are working on promoting sustainable development and environmental conservation.
In a statement, he said that we have decided to make it mandatory for all large hotel facilities in Giglit-Baltistan to be solarized.
He said the solarization of hotels in GB would be highly beneficial for the region for several reasons. Firstly, it would significantly reduce the burden on existing power generation facilities, which can then be dedicated to the local population.
Secondly, given the region's remote location and vulnerability to power outages, solar power would provide a reliable and uninterrupted source of electricity, enhancing the overall guest experience.
"Moreover, the environmental benefits of solar power align with the pristine natural surroundings of GB, promoting sustainable tourism and preserving the region's ecological integrity, he added.
He said solarization also has the potential to create job opportunities benefiting both the tourism industry and the local community while supporting the region's unique appeal as a tourist destination.
CS GB said all DCs have been directed to ensure that NOCs for all new hotels will only be given if they include solar energy systems in their building plans. He said existing facilities will be given six months to upgrade.