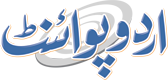 Geo-economics Vital For Improving Pakistan's Image: Scholar
Sumaira FH Published July 28, 2016 | 08:16 PM
ISLAMABAD, (UrduPoint / Pakistan Point News - 28th july, 2016) : Pakistan needs to unlock its geo-economic potential to reduce negative perception prevailing about in the outside world, said a US based Pakistani scholar Dr Moeed Yusuf. Dr Moeed Yusuf was the key speaker at a round table forum arranged by Center for Research and Security Studies (CRSS) here on Thursday. He said status quo is not working for Pakistan rather making it weaker and the evidence of weakness is that the country is not unlocking its geo economic potential which is making it isolated in the world. The present configuration of relations with other countries makes it difficult for Pakistan to change the negative narrative about it, he said.
"Change has to come from within Pakistan, despite challenges which will not disappear." There were perverse incentives that stopped individuals from bringing change in the country, he noted. He said geo economics has become more important than geopolitics. Other countries like India and Bangladesh which have diversified their economic base have a more positive narrative to present before for the world, he mentioned. He said Pakistan should unlock its economic potential even within the confines of the available paradigm. South Asia is best example of regional rivalry and has remained economically disintegrated region because of this hostility, he said adding Pakistan feels wronged and worried as the world has shifted towards India. Talking about post 9/11 world, Dr Moeed said classical alliance structure has changed in the world after the cold war.
Substitution of alliances has coincided with information revolution and soft power of states has become more important than hard power. He said Pakistan and United States have remained unable to create a strategic partnership and perception of Pakistan is negative in Washington. "Understanding about each other is very poor on both sides." Dr Moeed said Pakistan's situation has improved because of better internal security when compared to 2008 when bombs were exploding every day. "Pakistan has actually turned itself around as the world is imploding." Former foreign secretary Salman Bashir held the civil bureaucracy responsible for the failures of Pakistan. He said the United States has been shaping the narrative about Pakistan. China has developed a strategic partnership with Pakistan, adding Pakistan's trade with its neighbours is not an issue but facility of transit is a problem. Prominent analyst Talat Masood advocated strengthening of democracy and political parties to bring Pakistan out of its troubles. He was of the view that foreign and security policies of Pakistan would not change unless there was an internal change. It was not good enough to blame others for the country's woes, adding, "our policies affected Afghanistan's trust in us." Executive Director CRSS Imtiaz Gul moderated the session.