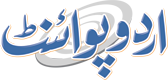 Governor Balochistan Lauds Army Role In Peace Restoration
Faizan Hashmi Published August 06, 2016 | 11:02 PM
QUETTA, (UrduPoint / Pakistan Point News - 6th August, 2016) : Governor Balochistan, Muhammad Khan Achakzai said the Army had played an important role in restoration of peace in the country, particularly Balochistan. He said the nation had been participating in Independence Day celebrations with full zeal and passion.
He was addressing the inaugurating ceremony of Azadi Sports Festival 2016 at Ayyub Stadium, here Saturday where Commander Southern Command, Lt-General Aamir Riaz, Sports Minister, Mir Mujibur Rehman Muhammad Hasni and senior civil and military officials were also present.
The governor said no one could ignore the significant role of Pak Army in restoration of peace. "People of Balochistan are standing by the Army in efforts being made to get durable and permanent peace," he said.
Governor Achakzai further said,"We celebrate Pakistan Independence Day as hundreds of thousands of men and women lost their lives in the struggle for getting a separate country for themselves." He added that all the nationalities including Baloch and Pashtoon had played their due role in the struggle for Pakistan's creation.
He said bright future of the country was linked with Balochistan as an international trade route would be passing through the region. Later, the governor, Commander Southern Command and the Sports Minister distributed trophies and medals among winners of sports events.