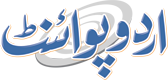 Governor Punjab Muhammad Balighur Rehman Urges Youth To Focus On Positives In Society
Mohammad Ali (@ChaudhryMAli88) Published September 20, 2023 | 11:11 PM
Governor Punjab Muhammad Balighur Rehman has urged the youth of the country to focus on positives in society as negativity leads to despair
LAHORE, (UrduPoint / Pakistan Point News - 20th Sep, 2023 ) :Governor Punjab Muhammad Balighur Rehman has urged the youth of the country to focus on positives in society as negativity leads to despair.
Addressing the opening ceremony of the 13th National Youth Peace Festival 2023 titled "Aspirations of the Youth for a Democratic, Peaceful and Harmonious Pakistan" at a local hotel on Wednesday, he said, "The young generation is our future and most valuable asset," adding that they will take Pakistan to new heights of success and prosperity.
A large number of young leaders from across the country were present.
Governor Punjab Muhammad Balighur Rehman said besides educating the youth, there is need to inculcate positive character traits in the youth.
He said that in modern era, technology and collaboration are vital to success.
He further emphasized the importance of tolerance and understanding other's point of view and said that it is very important for peaceful co existence in a pluralistic society.
US Consul General Kirsten K. Hawkins while speaking on the occasion said that youth can play a robust role for peace.
Executive Director of Chanan Development Association Muhammad Shahzad Khan, Shahnaz Fateh, Shireen Sikandar, Humira Aslam and others also addressed the ceremony.
Ms. Shiza Fatima Khawaja (Former Special Assistant on Juvenile Affairs), Faiza Malik (Former MPA), Ms. Sabiha Shaheen, Fasahat Al Hasan, Sara Imran, Fatima Jafar and many other dignitaries were present on this occasion.