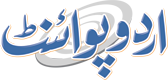 Govt Notifies Additional Services To Forestry Department
Fahad Shabbir (@FahadShabbir) Published August 17, 2016 | 06:19 PM
PESHAWAR, (UrduPoint / Pakistan Point News - 17th August, 2016) : The Government of Khyber Pakhtunkhwa has notified two additional services under the KP Right to Public Services Act, 2014, relating to Forestry Department. According to a notification issued here Wednesday by Administration Department Government of Khyber Pakhtunkhwa, any citizen/local desirous of getting wood permit for construction of house will be entitled to the same within 60 days from the concerned DFO.
In case he/she does not receive the permit within the stipulated time, an appeal may be filed before the Appellate Authority the concerned conservator of Forestry Department. Similarly, the application of a citizen for grant of trees for domestic use for resident right holders of Guzara forests will be entertained/disposed of within a period of sixty days by the concerned Divisional Forest Officer (DFO).
Appeal in this case will also be made to the concerned Conservator.