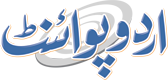 Govt Providing Protection To Minorities: Siddiq-ul-Farooq
Fahad Shabbir (@FahadShabbir) Published August 11, 2016 | 02:49 PM
LAHORE,(UrduPoint / Pakistan Point News - 11th Augst,2016) Chairman Evacuee Trust Property Board (ETPB) Siddiq-ul-Farooq Thursday said that all the communities inhabiting the length and breadth of Pakistan enjoy equal rights and government was making all out efforts to ensure and protect their basic rights.
He expressed these views in connection with World Minority day which is celebrated on August 11 every year across the globe. Talking to APP here Siddiq-ul-Farooq said that the minority communities have been enjoying complete religious freedom in Pakistan.He said that the worship places of the minorities were being repaired,renovated and restored across the country, besides ensuring foolproof security arrangements at these sites. Farooq further said that Rs 270 million increase has been witnessed in the annual income of the Evacuee Trust Property board Pakistan largely due to ongoing effective policies implemented successfully in the country.
He appreciated that Pakistani religious minorities always played their eminent and commendable role in nation building and social welfare initiatives. While expressing immense love towards his country, Christian representative Pastor Pervez Sohail said that he would discourage those elements which were involved in anti-state activities.
He said Quaid-e-Azam Muhammad Ali Jinnah in a press conference on November 14,1946 said,"I am not fighting for Muslims only, believe me,when I demand Pakistan". Daljit Singh Bedi,Secretary,public relations,Pakistan Sikh Gurdwara Parbandhak Committee (PSGPC) appreciated Government of Pakistan for ensuring early repair and renovation of all the Gurudawaras and providing foolproof security arrangements there.