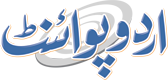 Govt Supporting Dairy Farmers To Exploit Vibrant Market: Bosan
Muhammad Rameez Published August 15, 2016 | 02:07 PM
ISLAMABAD, (UrduPoint / Pakistan Point News - 15th Augst,2016) : Minister for National food Security and Research, Sikandar Hayat Khan Bosan has said that the government through its initiatives is looking to support the dairy market that caters to the consumers of processed milk. "Pakistan is the world's fifth largest milk producing country and has a very vibrant market", he said while speaking during a visit to Engro Foods Plant in Sahiwal. A statement issued here on Tuesday quoted the minister as saying that the engro Foods has been running a great initiative in supporting the local farmers and dairy market of Pakistan by providing quality products to the consumers. The Minister appreciated the role the Company has played in a span of just over ten years in developing the processed dairy industry of the country which has directly translated into achieving major market share in the dairy consumer market.
The Minister was briefed by Syed Saud Ahmed Pasha - Director Agri-services - on the Company's efforts to revolutionize the dynamics of the dairy industry by targeting the bottom of the pyramid farming community and improving their economics through agricultural and livestock extension services that has directly resulted in increased yields and better incomes.
The minister was given a tour of the plant facility and apprised with respect to the dairy value chain of the Company and deployment of world-class quality controls and checks which guarantees provision of safe, healthy and nutritious products for the consumers.
Babur Sultan - CEO Engro Foods - also highlighted Company's future expansion plans to further its mission of developing the processed dairy industry in the country. Babur Sultan, CEO Engro Foods, commented on the occasion that, this trip of the minister is yet another positive step for the dairy industry.
"With our plans for a strategic collaboration with Royal FrieslandCampina we look forward to a more dynamic dairy market which will translate into increased product offerings for the consumers whilst also positively impacting the dairy farming community which will benefit through international best-practices, knowledge sharing and better farmer economics", he added. This visit further portrayed the trust that government bodies have in private sector consumers and helped highlight the important role which companies like Engro Foods are playing in the lives of local farmers and consumers across Pakistan.