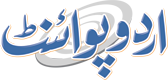 Govt Taking Effective Steps To Curb Child Labour: Senate Told
Rukhshan Mir (@rukhshanmir) Published July 21, 2016 | 07:14 PM
ISLAMABAD, (UrduPoint / Pakistan Point News - 21th july, 2016) : Minister for Inter Provincial Coordination Mian Riaz Hussain Pirzada Thursday informed the Senate that the government was taking effective steps to curb child labour in the country. Responding to a Calling Attention Notice raised by Mian Muhammad Ateeq that 3.7 million minor/children are involved in Child Labour, the Minister said that it was an important issue.
He said in the whole worlds special steps were being taken to end child labour. He said that under Article 11/3 of the constitution, the child labour would have to curb in all its forms. The minister said since the labour ministry had been devolved to the provinces after the passage of 18th Constitutional Amendment.
The Federal government was in close contact with all provincial governments and appointed a focal person to completely eliminate the Child Labour in the country. Riaz Hussain said the Khyber-Pakhtunkhwa has also framed a law to end the child labour while the Punjab government has also promulgated an ordinance in this regard. He said the Sindh government has also allocated funds in the budge to conduct survey about child labour in the province. Earlier Mian Ateeq said that elite class was main hurdle in ending of child labour as it was considered cheap labourers.