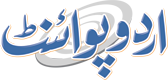 Govt Taking Steps To Improve Health Facilities : Punjab Caretaker Chief Minister Mohsin Naqvi
Fahad Shabbir (@FahadShabbir) Published September 05, 2023 | 08:22 PM
Punjab Caretaker Chief Minister Mohsin Naqvi on Tuesday said that the government was taking measures to bring modernisation and development in healthcare sector, assuring that significant improvements would be witnessed in hospitals in the next 2-3 months
LAHORE, (UrduPoint / Pakistan Point News - 5th Sep, 2023 ) :Punjab Caretaker Chief Minister Mohsin Naqvi on Tuesday said that the government was taking measures to bring modernisation and development in healthcare sector, assuring that significant improvements would be witnessed in hospitals in the next 2-3 months.
He was addressing the the Chief Executive Officers' (CEOs) health conference organised by the Primary & Secondary Health Department at a local hotel.
The CM said "Though we, initially, came for a brief period, the situation has evolved, and it has been decided that we must do our part to provide relief to the public." He highlighted the efforts initiated for the improvement of the healthcare sector from the very first day. He emphasised that it was both his duty and devotion to work towards bettering the healthcare sector.
The chief minister underscored that the health sector and hospital conditions were, currently, far from satisfactory, and it would be incorrect to blame doctors for this situation. Doctors were diligently performing their duties, sometimes even treating five patients on a single bed. Providing healthcare facilities was the responsibility of the government, he added.
He expressed gratitude for having an excellent team, which had worked tirelessly day and night to enhance the healthcare sector. He said expected more positive results in the coming days. He noted that hospital upgrades had begun, which would ultimately lead to improvements in the healthcare sector.
There were 36 CEOs of health, 36 DHOs (District Health Officers) of health, 39 principals and MS of hospitals and medical colleges in Punjab, making a total of 150 officers. If the best officers were appointed, the population of 130 million could get quality health facilities, he added.
If these 150 officers make it their mission to provide the best health facilities, positive results would be achieved very soon, the CM said.
He assured that despite the pressure, appointments in the health sector were made on merit. "Regarding the health department, I can guarantee that every officer is posted on merit." he said. Despite heavy rainfall, the health department and administration's efforts had prevented a widespread dengue outbreak, he added.
He mentioned that the dengue season was here, and the government was actively working to control it, so it was not expected to pose a severe threat. The health CEOs should fulfill their duties with honesty, considering it a form of worship, and take ownership of their hospitals, he said and added that this would ensure that the public received standardised healthcare facilities. During hospital visits, it became evident within the first 10 minutes whether the hospital administrator was competent or not, he said and added that ensuring the complete fulfilment of their duty by hospital administrators would yield 100 percent results.
Mohsin Naqvi expressed the desire for a system where standardised healthcare facilities were automatically accessible to the public, without the need for ministers or secretaries to be present. Health CEOs and executives were working diligently, but more effort was needed for results.
He concluded by addressing the attendees as an integral part of their team and encouraging them to do their best for the people.
Provincial ministers Dr Jamal Nasir, Dr Javed Akram, Amir Mir, Azfar Ali Nasir, Advisers to CM Kanwar Dilshad, Wahab Riaz, secretary health, secretary information, principals of medical colleges and CEOs of hospitals were present at the event.