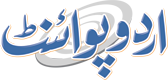 Govt To Utilize All Resources For Supplying Clean Drinking Water: CM's Aide
Sumaira FH Published September 04, 2023 | 08:13 PM
Advisor to KP Caretaker Chief Minister on Public Health Engineering (PHE) and Communications & Works, Dr. Syed Sarfaraz Ali Shah Monday said all resources will be utilized for uninterrupted supply of clean drinking water to the people across the province
PESHAWAR, (UrduPoint / Pakistan Point News - 4th Sep, 2023 ) :Advisor to KP Caretaker Chief Minister on Public Health Engineering (PHE) and Communications & Works, Dr. Syed Sarfaraz Ali Shah Monday said all resources will be utilized for uninterrupted supply of clean drinking water to the people across the province.
He expressed these views during a briefing regarding the Public Health Engineering Department here. Besides, Additional Secretary, Deputy Secretary, and Chief Engineers and Executive Engineers of the department were present on the occasion.
The advisor directed the up-gradation and activation of all completed schemes on an emergency basis besides modern training of staff including the timely release of funds and approval of new projects under public-private partnership and practical steps and initiating of practical steps for the achievement of the recovery of the water charges.
He also directed for bringing further improvement in the monitoring system of the ongoing development projects and their completion within the stipulated time period.
Director Technical Waseem Marwat while giving a briefing said that there are 7991 water supply schemes in the settled districts of Khyber Pakhtunkhwa and 2151 water supply schemes in the newly merged districts providing potable water to 5.27 million people.
Similarly, the ongoing development projects include 80 annual development programme (ADP), 12 Accelerated Implementation Programme (AIP) funded schemes in NMDs and 102 other schemes including three foreign-funded schemes, which will cost Rs 3146 million.
Out of the allocated fund 79 per cent of the budget has already been released so far.
Amongst the mega projects, Rehmanabad, Shakardara schemes will cost 2085 million rupees and benefit 77000 people. Other mega schemes include Khaal (Dir Lower), Atla Dam (Swabi), Havilian (Abbottabad) gravity-based scheme, Mansehra Gravity Scheme and Ali Masjid Scheme (Khyber), Malk Yar Gravity Based scheme and Lowaghar Dam to Karak City Gravity Scheme.
The advisor was further informed that this year the recovery target in head of water charges is Rs 300 million from 3,32603 users.
The advisor directed taking steps to bring improvement in the water quality monitoring system under the e-governance, extension of material testing laboratories to all districts of the province and shifting the maximum number of schemes on solar energy.
He directed further activation of the Research and Development Cell of the department, bringing more reforms and provision of internships to young engineers and researchers in various projects and signing memorandums of understanding (MoUs) with professional universities in this regard.