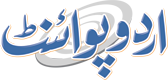 Govt Wants Across The Board Accountability Against Corrupts: Baleegh
Mohammad Ali (@ChaudhryMAli88) Published August 18, 2016 | 10:41 PM
ISLAMABAD, (UrduPoint / Pakistan Point News - 18th August, 2016) : Minister of State for Interior, Federal education and Professional Training, Engr Muhammad Baleegh Ur Rehman has said that the government wanted across the board accountability against corrupt people. Talking to a private news channel, he said the name of Prime Minister Muhammad Nawaz Sharif was not mentioned in Panama Papers. The minister said the Names of several opposition leaders were mentioned in Panama papers but the opposition framed their Terms of Reference (ToR) on Panama Papers one person specific. He said the government was ready to resolve the matter of ToR through parliamentary committee. He said the opposition could not achieve anything from its protest demonstration and reference against the Prime Minister as he (PM) had launched several mega projects during ongoing tenure and not a single case of corruption had been surfaced.
The government had launched China Pakistan Economic Corridor (CPEC) which would bring economic revolution in the country, he added. Baleegh-ur-Rehman said the government had achieved immense success in improving national economy, law and order and energy issues.
There was massive improvement in all sectors due to prudent policies of the government. All national institutions were effectively working for the welfare and uplift of the country, he said. Replying to a question, he urged Pakistan Tehreek-e-Insaf (PTI) to do positive politics despite levelling allegations against government without evidence.