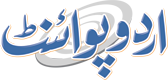 Grant Hyatt Hotel Lease Cancelation Issue: IHC Issues Notice To CDA
Rukhshan Mir (@rukhshanmir) Published August 11, 2016 | 06:19 PM
ISLAMABAD, (UrduPoint / Pakistan Point News - 11th August, 2016) : The Islamabad High Court (IHC) Thursday issued notice to Capital Development Authority (CDA) in plea challenging lease cancellation of under-construction Grand Hyatt hotel located at Constitution Avenue, by Capital Development Authority (CDA, for August 16. A single judge bench of Justice Athar Minallah also restrained the litigants from any development in the pertinent matter, rather it would be construction or demolishing of the structure of the Hotel. The direction was came in a plea moved by BNP (Private) Limited against lease cancellation of its Grand Hyatt Hotel by Capital Development Authority (CDA) on July 29, 2016. During the course of proceedings, senior advocate, Barrister Atizaz Ahsan pleaded before the bench to maintain status-quo in the matter till the decision of the petition, further to restrain CDA from taking any adverse or coercive action on the basis of alleged impugned notification. While turning down the request to grant stay order in the case, the bench remarked that, without hearing the other party the court would not pass any order in this regard however both parties would be restrained from any development till next date of hearing. Earlier the Capital Development Authority (CDA) cancelled Grand Hyatt Hotel 99 years lease due to violation of CDA rules and over creating third party interest without adhering to the CDA by- laws. In the petition, Ahsan said that the basic reason behind the cancellation of the lease was creating third-party rights but it was the Primary practice in this industry which was created from the first day when capital was raised through allotment of apartments to the general public.
In fact there was no such restriction to contrary in Building Regulation as well.
All high-rise in Islamabad and in Pakistan pursue this practice, he added. He said CDA might be asked as to how many other buildings in Islamabad have been sealed and their lease cancelled for creating third party right, adding that "the petitioner never unilaterally changed any term or condition" Barrister maintained, thus the petitioner has been discriminated against other and on this ground too, the impugned action are liable to set aside. It was incumbent upon CDA to obtain an NOC from Civil Aviation Authority (CAA) for the construction of hotel tower upto 45 stories, and not upon the petitioner.
CDA failed to do so even after having contracted upto that height, CDA has failed to confirm the exact height to which that tower could be constructed, he added. As such there has no inaction or default on the part of the petitioner.
Moreover if anyone was guilty of being remiss, it was the CDA, which has not been able to approve the design because of uncertainty of height. The petitioner prayed to declare the alleged impugned order as without jurisdiction, unlawful, illegal and without lawful authority.