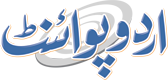 Great Enthusiasm Of Female Voters Witness In AJK Elections
Umer Jamshaid Published July 21, 2016 | 02:09 PM
ISLAMABAD, (UrduPoint / Pakistan Point News - 21st july,2016) : Enormous participation of female voters in AJK election is observed at the polling stations in AJK election on Thursday. Presence of large number of female voters at polling stations is reflective of their enthusiasm, awareness and interest in political activities and process in AJK Jammu and Kashmir. Besides Presiding officers and polling staff, the representatives of political parties and voters have expressed satisfaction over the arrangements and the polling process.
Talking to ptv news female voters said they were satisfied with security arrangements at all female polling stations. "Everything was well organized and there was no mismanagement at the polling stations," said Amina Javed, a voter while casting her vote. Asiya Bibi, while praising the arrangements at the polling booths said "It was good to see women coming out in large numbers," she said. 23-year-old Irum Arif, a voter, said the entire process was extremely smooth even the number of votes cast there by women was high.
A female polling agent, who asked to remain anonymous, said, "The security arrangements were good.
No party supporter created any hurdle since morning. The process is going on smoothly." "I can't walk properly and my knees are also aching but I walked 15 minutes from my home to the polling station to cast my vote, said an old female voter.
"We believe in the equal participation of women in social and political activities as they comprise half of the population. We take female participation in elections very seriously, she added. We will never allow anyone to stop women from voting," said a social worker at the polling station". The number of women who had participated in the elections was heartening.
"It is a matter of pride to see so many women make their way to polling stations to play their due role in the democratic process," she added.