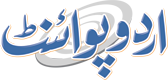 Haj Pilgrims Would Be Monitored At 15 Ports Of Entry
Rukhshan Mir (@rukhshanmir) Published August 10, 2016 | 11:52 AM
ISLAMABAD, (UrduPoint / Pakistan Point News - 10th Augst,2016) : The health condition of incoming Haj pilgrims would be monitored by teams of health officials at 15 ports of entry via land, sea and air during this season.
An official of the Saudi Health Ministry talking to Arab news said, it will be checked whether the pilgrims took the required vaccination and doses or not in their country before embarking on the journey. "Anyone found to have not heeded the advice will be given relevant doses at the ports of entry," he said.
The ministry, through its overseas Saudi missions, had already instructed the pilgrims to produce vaccination certificates against yellow fever, meningitis, polio and influenza, depending on the countries of origin.
Most of the pilgrims from the African and South American continents have been advised to take vaccination against yellow fever, which is endemic to those countries. Vaccination against meningitis has been made compulsory for all pilgrims since it can be spread due to congestion of people, coughing and droplets from infected people.
Children aged between two years and 15 years are supposed to be given oral dose of the polio vaccine before their departure for the Kingdom.
Vaccination against meningitis, which is mandatory, is valid for three years and the pilgrims have been advised to take the injection at least 10 days before their departure to the holy cities.
Haj visas are issued at the Saudi missions only on production of the quarantine certificate from the respective health ministries of the governments. The official said the officers at the the various ports will also check food items brought into the Kingdom by the pilgrims to ensure that they are clean and not contaminated.
"Expired food items will not be allowed at any costs." Food poisoning and influenza are the common health problems that are faced by the pilgrims. On arrival at the Haj terminal, the pilgrims are expected to tell the Saudi authorities of any chronic diseases such as diabetics, hypertension, asthma, cardiac and kidney ailments so that such data could be entered in their respective files for emergencies. Sick and infected pilgrims will be kept in isolation rooms at the entry points before they are taken to the nearest hospital for treatment.