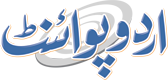 Head Of Federal Ombudsman Sukkur Listened Complaints Against SPECO, SSGC
Sumaira FH Published September 06, 2023 | 10:43 PM
On the instructions of Federal Ombudsman Ejaz Ahmad Qureshi, Regional Head of Federal Ombudsman Sukkur Syed Mahmood Ali Shah heard the applications filed against Sukkur Electric Supply Company (SEPCO) and Sui Southern Gas Company (SSGC) in the Provincial Ombudsman's Office, here on Wednesday
LARKANA, (UrduPoint / Pakistan Point News - 6th Sep, 2023 ) :On the instructions of Federal Ombudsman Ejaz Ahmad Qureshi, Regional Head of Federal Ombudsman Sukkur Syed Mahmood Ali Shah heard the applications filed against Sukkur Electric Supply Company (SEPCO) and Sui Southern Gas Company (SSGC) in the Provincial Ombudsman's Office, here on Wednesday.
In which 22 out of 26 cases filed against SEPCO were decided while 04 applications were dated. Apart from this, out of 11 petitions filed against Sui Southern Gas Company, 10 were decided while 01 petition was dated. When 04 petitions were filed against SEPCO.
Syed Mehmood Ali Shah, Regional Director of Federal Ombudsman Sukkur Region, directed the officials of the concerned departments to resolve the complaints of the victims as soon as possible and not to do injustice to anyone.
He also directed the SEPCO authorities to take strict legal action against the meter readers for over-reading.
He assured the petitioners that their complaints will be processed within 30 days, otherwise the case of non-processing of complaints will be referred to the Federal Ombudsman and legal action would be taken against the officers violating the order.
He said that the federal ombudsman was committed to providing immediate justice to the poor people.
SEPCO Larkana Revenue Officer Suhail Ahmed Khahwar, Sui Southern Gas Company Deputy Manager Saeed Ahmed Korejo, other concerned officials and complainants attended.