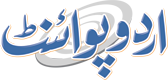 Health Experts For Raising Awareness On Human Organs' Donation
Faizan Hashmi Published August 18, 2016 | 04:29 PM
ISLAMABAD, (UrduPoint / Pakistan Point News - 18th Augst,2016) : Health experts on Thursday urged to create awareness in public on important matter of human organs donation to help needy people and avoid illegal transplant in the country. They said that availability of sufficient organs for transplant may stop the heinous crime of illegal transplantation of kidneys and other organs. They however said that the trend of volunteer organ donation was not common in the society that resulted encouragement to illegal organ transplantation mafia. Incharge blood bank Federal Government Poly Clinic hospital Dr.
Sharif Astori urged the philanthropists and general public to promote the trend of donating body organs among people. He said that Edhi has started a good trend by donating his eyes and said that other people should follow him.
He added there was dire need of spreading this spirit. He urged media to play role and raise awareness among people to adopt this trend and save precious lives.
Dr. Astori demanded of strict implementation of Transplantation of Human Organs and Tissue Act 2010.
He said that it was collective responsibility to take concrete steps for its implementation. Dr Wasim Khawaja from Pakistan Institute of Medical Sciences (PIMS) said that it was imperative to clear misconceptions related to donating body organs among people. He said that it was wrong that blood donation may cause obesity which was totally baseless, adding, donating blood after four months was quite beneficial for human body. He said that this humanitarian practice could save many precious lives as many people with the donation of country's people may get healthy organs in place of unhealthy organs. It is pertinent to mention here that from September 2007 to March this year, 4,924 kidney transplants, 301 liver transplants, 315 bone marrow transplants and 80 corneal transplants were conducted.