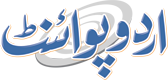 HEC DG Scholarships Visits UVAS
Muhammad Irfan Published September 12, 2023 | 06:01 PM
Director General Scholarships Higher Education Commission Ayesha Ikram with Programme Coordinator Madiha Anwar Butt on Tuesday visited the University of Veterinary and Animal Sciences (UVAS) Lahore and called on Vice Chancellor Prof Dr Nasim Ahmad
LAHORE, (UrduPoint / Pakistan Point News - 12th Sep, 2023 ):Director General Scholarships Higher Education Commission Ayesha Ikram with Programme Coordinator Madiha Anwar Butt on Tuesday visited the University of Veterinary and Animal Sciences (UVAS) Lahore and called on Vice Chancellor Prof Dr Nasim Ahmad.
Meanwhile, a meeting was held with UVAS senior professors while Prof Dr Nasim Ahmad chaired a meeting in which Dean Faculty of Biosciences Prof Dr Habib-ur-Rehman, Dean Faculty of Life Sciences Business Management Prof Dr Muhammad Azam, Chairman Department of Parasitology Prof Dr Kamran Ashraf, administrative officers and faculty members participated.
Speaking on the occasion, Ayesha Ikram said the UVAS was performing very well for development of livestock, poultry, dairy and meat sectors. She urged to enhance research work and dairy and meat products development to increase income of the university to overcome financial crisis.
Prof Nasim said the UVAS awarded 1,359 scholarships last year and total amount awarded in these scholarships was over Rs 103 million. He said that 70 per cent of the UVAS students belonged to poor families and mostly deserving talented students were availing scholarships on merit.
He said the UVAS provided veterinary services in the worst flood-affected areas of Pakistan last year and set great example of community services by distributed cattle and sheep among flood victims for their economic revival.
Earlier, Deputy Director Student Financial Aid Office Qaisar Hussain gave presentation regarding vision, mission, eligibility criteria, scholarship award process and portfolio which include public and private sector organizations/philanthropists those who awarded scholarships etc.