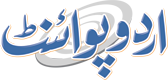 HEC Holds Int'l Symposium On Technology Entrepreneurship &
Incubation
Fahad Shabbir (@FahadShabbir) Published August 19, 2016 | 07:11 PM
ISLAMABAD, (UrduPoint / Pakistan Point News - 19th August, 2016) : The two-day International Symposium on Technology Entrepreneurship and incubation organized by National ICT R&D Fund in collaboration with Institute of Business Administration (IBA) Karachi and Higher education Commission (HEC) began at HEC Secretariat here on Friday. The purpose of symposium is to develop entrepreneurial mindset and share latest ideas and developments in the area of entrepreneurship and incubation with faculty members, managers of incubators and ORIC managers.
It aims at encouraging entrepreneurs, start-ups and incubators in bringing new ideas and implementing them in an effective manner. Speaking on the occasion, Engr. Baligh-ur-Rehman reiterated the Government's resolve to encourage youth to come forward and play their part in not only betterment of their own lives but also the country's economy by their contributions to growing and emerging market.
He said that government considers them a real asset that could guarantee a bright future. "This is high time to provide youth the opportunities to nurture themselves in best possible manner keeping in view needs of 21st century." He also lauded the role of HEC in promoting entrepreneurship culture in the country by establishing business Incubation Centres and ORICs in Pakistani universities.
He also admired ICT R&D Fund for their initiatives. Earlier, in his welcome address, Dr. Mukhtar Ahmed briefed the audience about different initiatives that HEC has taken to promote entrepreneurship and incubation activities in the universities.
He said HEC has established Business Incubation Centres to facilitate students and start-ups to have a platform from where they could start their journey.
The Chairman said HEC is committed to promote a research culture in the country with its focus on research which is aligned with needs of Pakistani society, adding that HEC has set up Offices of Research, Innovation and Commercialization (ORICs) in different universities. "We need to devise a concrete strategy for our future course of action to promote entrepreneurship and incubation by encouraging the youth to execute their ideas," the Chairman said.
He assured that HEC will leave no stone unturned in extending support in this regard. Dr. Shahid Qureshi from IBA Karachi, Dr. Sarfraz Mian from School of Business, State University of New York, United States, Dr. Faizullah Abbasi, Vice Chancellor Dawood University, Prof.
Amin, Vice Chancellor BUET, Khuzdar, Dr. Iftikhar, VC University of Engineering and Technology, Peshawar gave presentations on various topics including Development of Entrepreneurial Mindset, Entrepreneurial Ecosystem, Development of an Entrepreneurial University, Role of Incubators in Fostering Entrepreneurship, Role of ORICs in Promotion of Entrepreneurship, Entrepreneurial Accounting and Finance, Business Modelling as a Tool in Entrepreneurship Education, Technology Entrepreneurship for Engineers and Scientists, and Women Entrepreneurship. Dr.
Syed Ismail Shah, Chairman Pakistan Telecommunication Authority & CEO, ICT R&D Fund, Dr. Arshad Ali, Executive Director HEC, Vice Chancellors, start-ups, entrepreneurs, incubators and people from different walks of life were also present.