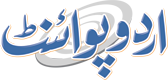 HEC Yakjehti Karwan Leaves For Quetta To Express Solidarty With
Baloch People
Sumaira FH Published August 11, 2016 | 06:53 PM
ISLAMABAD, (UrduPoint / Pakistan Point News - 11th August, 2016) : As part of Independence Day celebrations, 2000 male, female students, Vice Chancellors, faculty members of universities Thursday embarked on the journey - "Yakjehti Karwan" - toward Quetta by train to promote love and harmony with people of Balochistan. In this regard a send-off ceremony was organized by the Higher education Commission (HEC) at Rawalpindi Railway Station for students, participating in "Yakjehti Karwan".
The students will observe Independence Day-2016 with the Baloch people, aimed at forging unity and unison among all Pakistanis. Speaking on the occasion, Chairman HEC Dr Mukhtar Ahmad said that it is a wake-up call for Pakistani people, especially for youth, to forge unity among the nation and defeat the enemies who want to destabilize Pakistan through terrorism. He said that "Yakjehti Karwan" will be observed every year, adding, "It is the time that we stand up for the country". Lamenting the Quetta incident, Dr Mukhtar said said that unfortunately the Muslims were 'divided'; so they were victims of terrorism. He said the special security measures have been ensured for the students, participating in "Yakjehti Karwan".
Army, commandos, personnel of Railway Police have deployed for security purpose, he added.
Chairman HEC said that the government, security institutions and the masses would defeat enemies by demstrating unity, tolerance and peace.
He urged the young generation to promote collective efforts for the progress ofthe whole country, setting aside provincialism, or any approach based on creed or caste. Dr Mukhtar briefed the students about the objecgtive of their journey and distributed Pakistani flags to enhance their spirit and passion. All students were going voluntarily with the permission of their parents, he added. Three "Yakjehti Karwan" trains from all provinces have left for Quetta including Peshawar, Lahore and Karachi and theses will reach on Friday. Spokesperson of the HEC Dr Aysha Ikram on the occasion told APP that the students during their 15-day stay in Quetta will participate in different competitions and extra-curricular activities including seminars, cultural exchange programmes and debates. The tour of the students had been arranged on the invitation of the Balochistan University, she added. The students on the occasion chanted slogans for the people of Balochistan and for the freedom of the Indian Occupied Kashmir.